As animal lovers, our pets mean the world to us. A pet portrait can be a thoughtful and touching gift to the animal lover in your life, or a beautiful way to memorialize a beloved pet who has passed on. I would be honored to be a part of this most special bond by creating a custom portrait of your fur baby!
I can paint any type of pet: Dogs, cats, horses, birds, hamsters, hedgehogs, etc.
A frame is not included.
Please allow 2-3 weeks turnaround time (not including shipping time)
PRICING:
*Applicable sales tax will be added if you are in NY State*
Full Size Acrylic Portraits on Canvas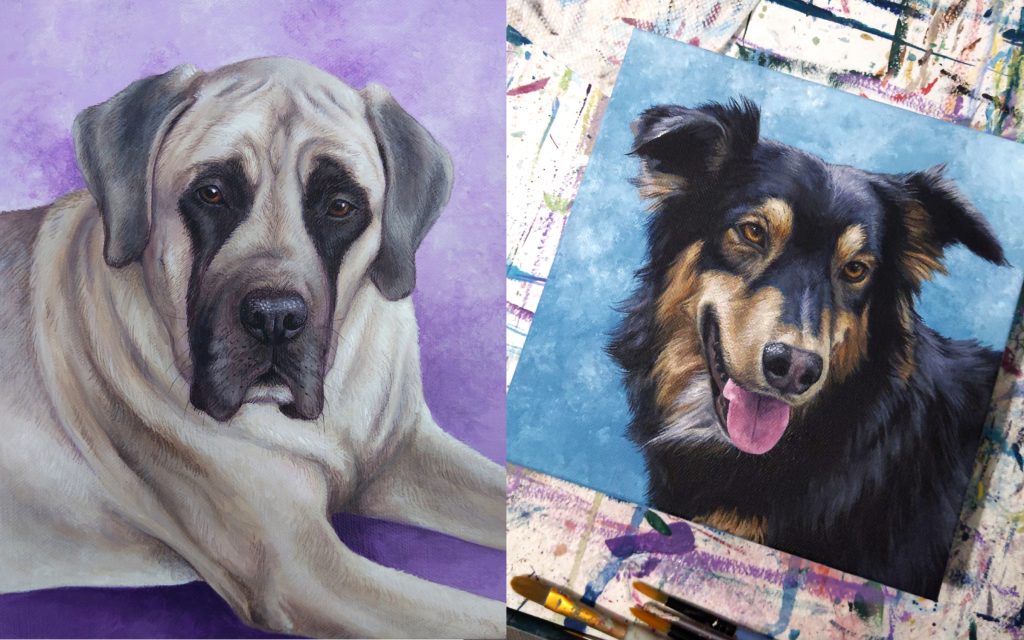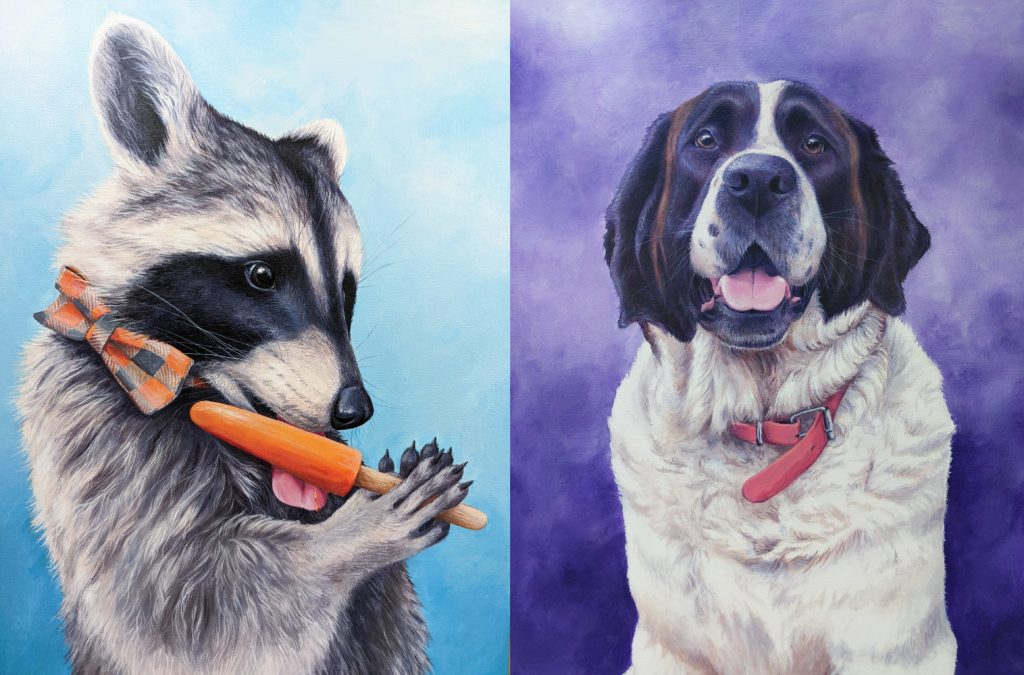 Base Prices for One Pet
(Add $25 for each additional pet):
5×7: $85.00
8×10: $140.00
11×14: $185.00
12×16: $210.00
Larger sizes can be priced upon request
PLEASE NOTE:
***Sales Tax will be added for sales within NY State***
 HOW IT WORKS:
To order, email me at kristy@kguentherart.com and tell me your preferred size, background color, and number of pets.
Include a high quality photo of your pet that you'd like me to paint from (preferably in natural, outdoor light). If unsure about your photo, you can send me several choices and I will help you choose.
A 50% deposit is due prior to beginning the portrait, with the remaining 50% due upon completion of the painting. All billing is done through Paypal unless you require alternate arrangements to be made. I create an invoice link via Paypal for you to pay online.
-I will do a preliminary pencil sketch for you to approve before moving on to the final painting.
-A photo of the finished product will be sent to you for your approval prior to shipping.
-Final payment is due prior to shipping.
-FRAME NOT INCLUDED
*Please allow 2-3 weeks turnaround time, plus shipping time.*
Email kristy@kguentherart.com to get started!